Yes, we tune skis and snowboards!
...and we do it ourselves, one ski at a time, to make sure nothing is overlooked. No huge machines or belt waxing here--all of our tunes include all-temp wax, ironed on hot so that it saturates your base, then scraped and brushed by hand. Each edge gets hand-sharpened, polished, then de-tuned.
Standard Tunes:
Edge & Wax - $30
Basic Tune - $45 (base grind, edge, & wax)
Full Tune - $55 (basic tune plus base repair)
At this time, we DO NOT mount or adjust bindings.
For estimated turnaround time, please call us: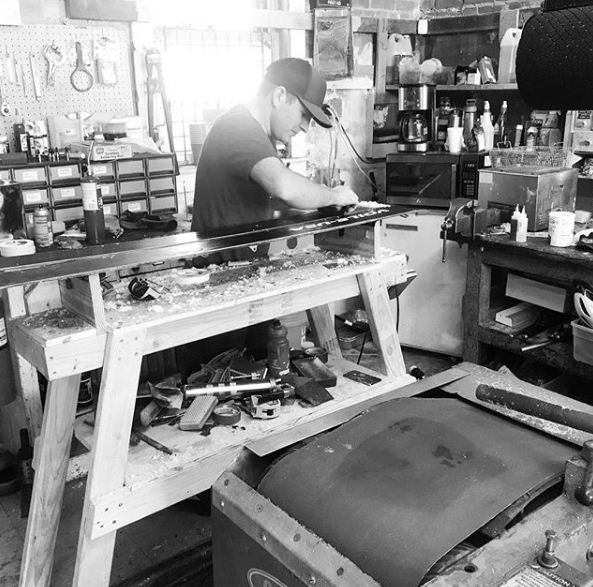 A la Carte Services:
Wax Only - $25 (includes edge de-burr)
Base Welds (the best way to patch a big core shot, read more on our blog) - $40
Top Sheet Epoxy - $15 to $40
Base Grind - $10
Edge Repair - by quote only