Toeing up to the starting line at your first cyclocross race is a feeling most of us will never forget. Standing shoulder to shoulder with your friends, shivering from the cold with your heart racing, waiting for the starting bell to ring. All City instilled this thrilling sensation in their brand new Nature Cross.
The Nature Cross comes with everything you need to have fun at your first cyclocross race. If racing isn't your thing, it's a great bike to rip around your local bandit cross course. All City guarantees that you'll have the most stylish bike on the course and the UCI-approved frame contains high-performance DNA. This race-ready bike jumps out of the gates and keeps it pinned between the tape.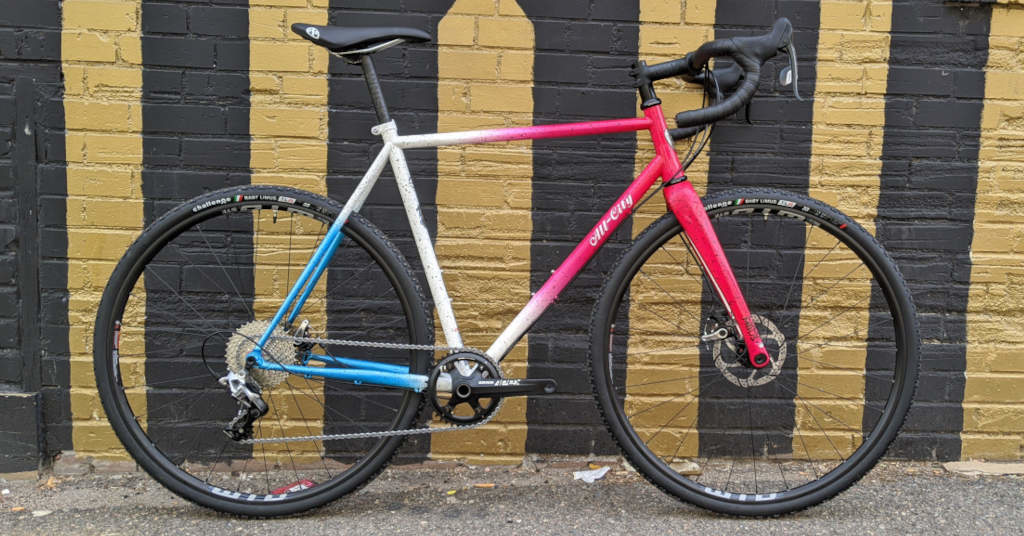 Nature Cross Standout Details:
Cyclone Popsicle Paint. It's brash and retro-inspired, with a modern twist. The splatter paint is simply begging for you to cover it in mud.
Columbus Futura Cross fork. Light with incredible steering precision. Bonus points for the adjustable fork offset which lets you adjust the turn-in feel in corners.
SRAM Rival 1x11 drivetrain. Single ring drivetrains make a ton of sense for cyclocross since you'll dismount and run up any climbs. The clutch-equipped derailleur ensures you'll never drop a chain again.
Challenge / WTB tubeless wheels and tires. Flats suck. Liquid sealant plugs up any punctures you inflict on your tires on the street or off-road.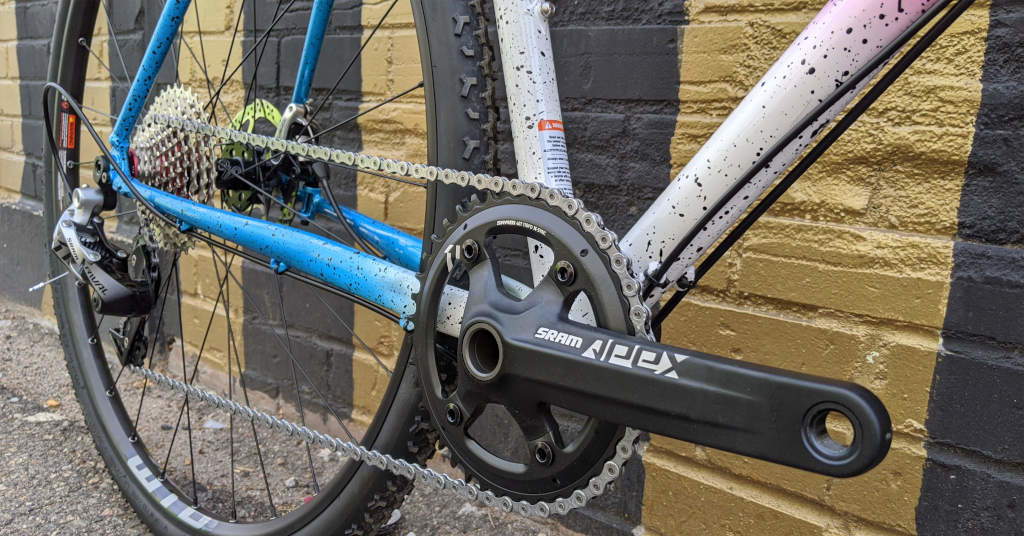 Who the Nature Cross is for:
Riders looking for a stripped down, race-ready, cyclocross bike dripping with style. The focus of the Nature Cross is having fun and going fast. All City stripped the ACE steel frame to the basics, keeping the weight down and excitement up. This means there are no rack mounts or fender mounts. If you're looking for a more civilized bike that can still hang on race day, check out the Cosmic Stallion instead.
Its 21.6 lb weight (55 cm, no pedals) is lighter than most of our everyday bikes. If you want the lightest Nature Cross out there, we can offer upgrade recommendations and build you a sub-20 lb race machine.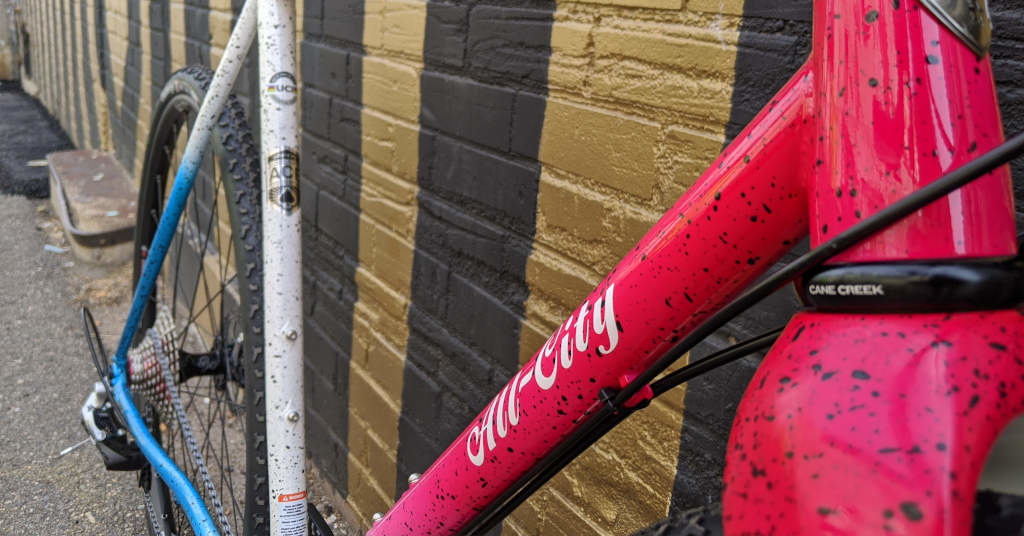 Why we want the Nature Cross:
Big fun, bigger value. $2399 goes a long way on the Nature Cross. There's not a single component we would change on the complete builds.
The paint! We're all bike nerds and there's a rich history of bike racing using red, white, and blue faded frames. The Nature Cross' pink/white/blue fade covered in splatter paint looks as great covered in mud at the end of your race as it does covered in city grime and dust.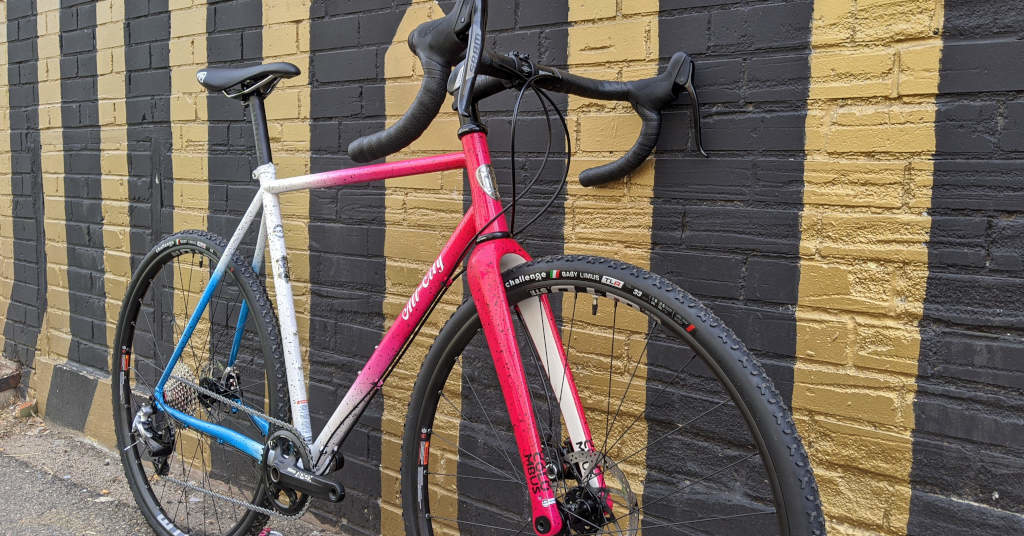 What we love about the Nature Cross:
Adjustable handling. Our tip would be to run it in the longer wheelbase for wide open, high speed tracks. Then use the shorter position to tighten up the wheelbase for greater control on tighter, slippery courses. Small differences in fork offset changes weight distribution over the front tire, improving handling and control.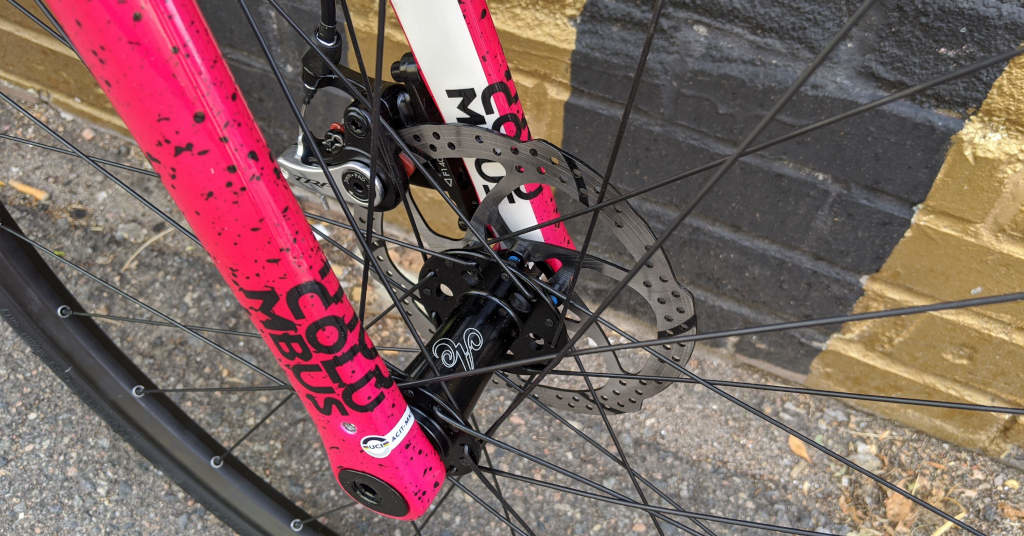 Ovalized top tube. Shouldering your bike is an essential part of cyclocross and an ovalized top tube increases comfort compared to a round tube. Live in an apartment? That ovalized top tube is just as comfy for carrying up the stairs to your flat.
Unique style. The slim ACE steel tubing of the Nature Cross stands out in a field of lookalike carbon fiber race bikes. And can we say anything more about the paint?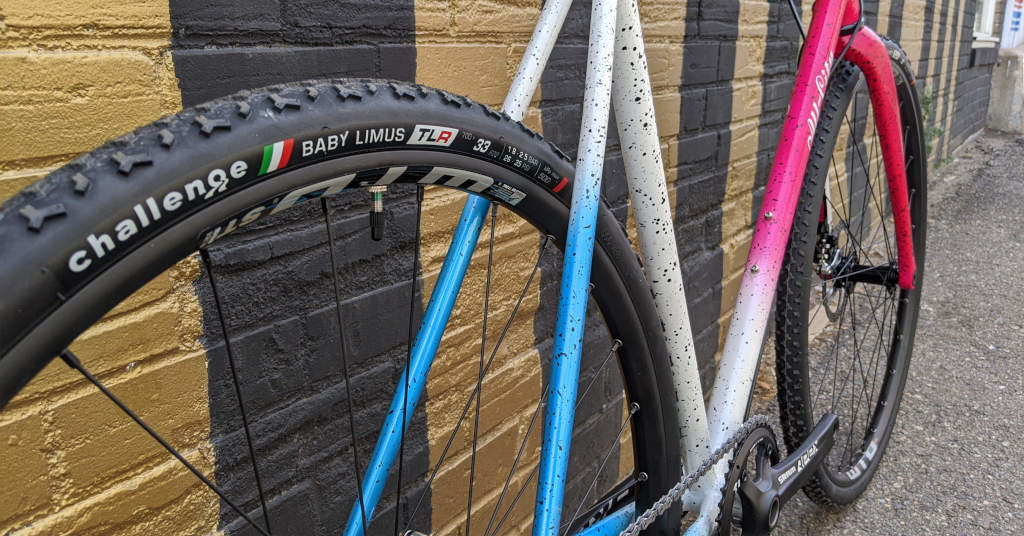 Our City Park location just received 52 cm and 55 cm sizes of the new Nature Cross. Call them at 720-726-6588 or send a text to schedule a test ride.
If you'd like to read more of this content be sure to subscribe to our newsletter, follow us on Instagram, or like us on Facebook.