What to do when the rock finds you...
STEP ZERO: SHRED.
Ignore the "THIN COVER" sign. Duck the rope. Hit that $#[email protected] You know better than Ski Patrol.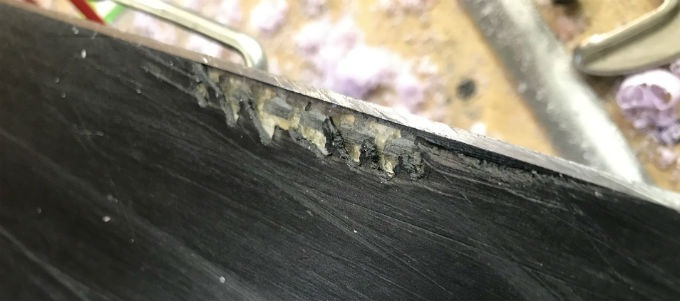 Jaws.mp3
STEP ONE: TRIAGE.
If you and the rock just kissed but didn't go any further, then a P-tex fill, which is included with our Full Tune, will do just fine. P-tex, a base material that heats up to a liquid then sets up solid before a base grind, is great for long, narrow gouges that don't get down to the core. If, however, you effing STOMPED THAT ROCK BACK INTO THE MOUNTAIN FROM WHENCE IT CAME, exposing your ski's core like a gaping tectonic rift, a P-tex fill is at best a temporary band-aid. 
You're gonna need a base patch.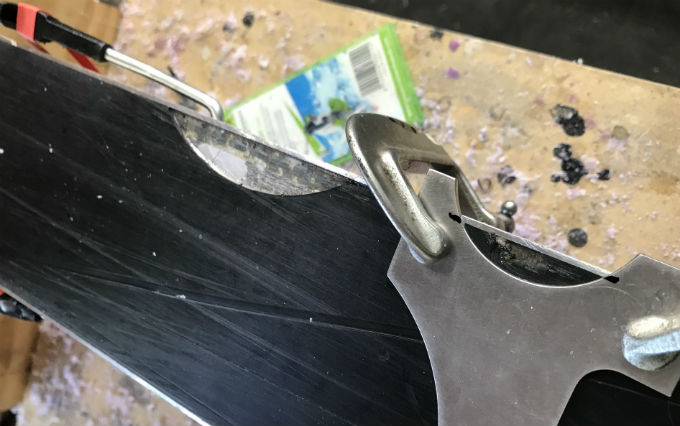 STEPS TWO AND THREE: AMPUTATION AND REATTACHMENT.
Base patches are for when the damaged area on the ski or snowboard is too large for P-Tex to be effective. To get a good, smooth finish, we first cut out the damaged part with a template, then cut out the same shape of replacement base material, and bond it to your ski's core material with a flexible but strong epoxy. Then we clamp it to cure under pressure for at least 24 hours.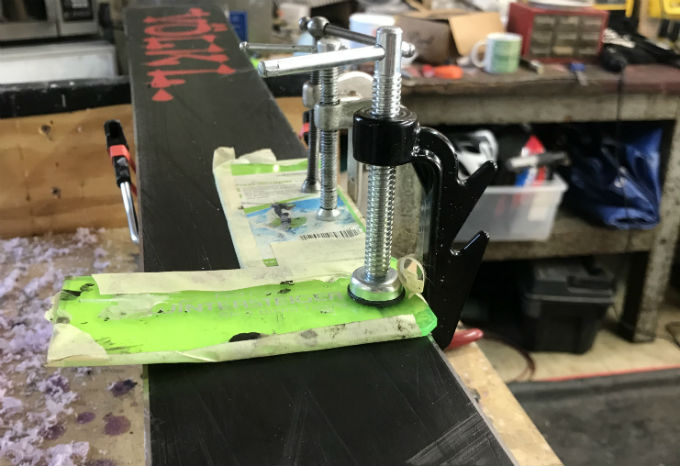 STEP FOUR: We can rebuild him. We have the technology.
After the base material has been bonded in, a base grind smooths out the repaired surface (along with any minor dents and dings that you've surely accumulated, you reckless rogue), and the new base material can be waxed and brushed just like new! This repair is the most effective and longest lasting method, but also requires a high level of expertise, requiring eight years of secondary education and six figures of student loan debt.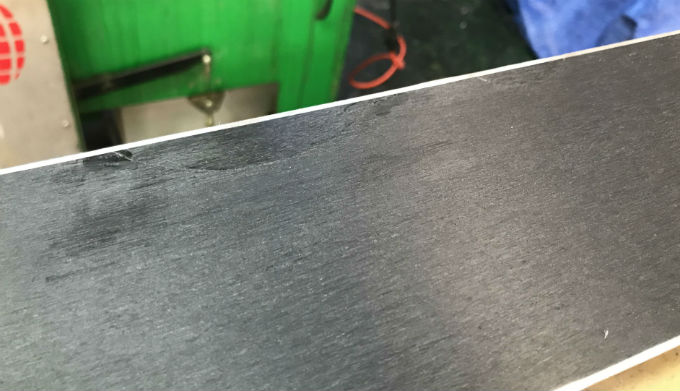 I bet you didn't even notice the smaller patch to the right of the big one. 
STEP FIVE: SEND IT!
Your skis or board are now ready to have another go at that line, even if you need a few more weeks. Or another beer...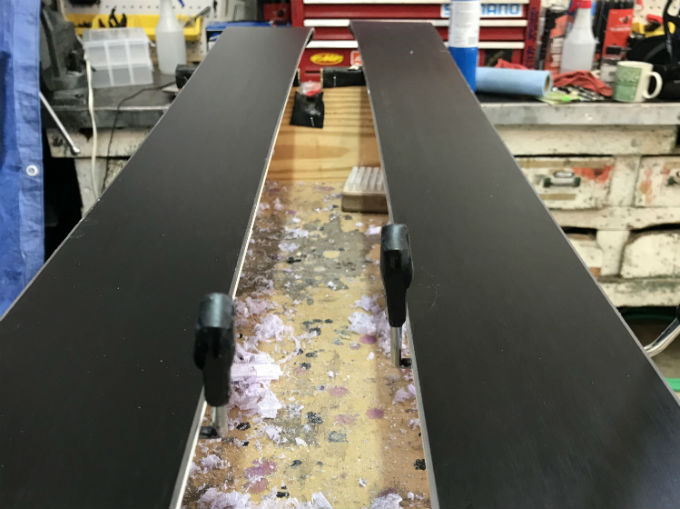 Base welds are just one of our many talents. They cost forty bucks, which is almost enough for a cheeseburger at a Vail resort. For a complete quote, drop your skis off at either location, and we'll get you back to shredville in no time.