The latest cargo bikes from Tern and Yuba increase safety and reliability for your precious cargo. These bikes arrive as a blank slate ready for customization based off each family's individual needs. And the great thing is that as your kids grow, your bike's build can adapt to the larger passengers. Keep on reading to see our must have accessories and upgrades for your new cargo bike.
Here are five must have accessories for your first cargo bike:
1. Handrails
Handrails provide a secure cage around your children. The bars contain kids on the back of your cargo bike. These also give the kids a lot of places to put their hands to stabilize themselves while you're riding.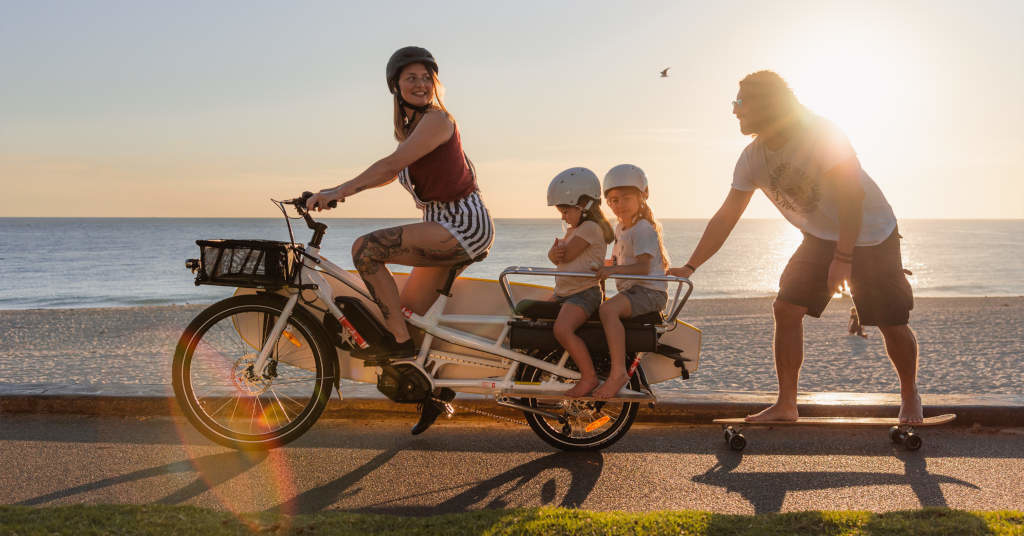 2. Seat Pads
Seat pads provide a soft surface for your children to sit on. Most cargo bikes can fit two smaller pads, one for each child. If you ride or park in wet conditions, Yuba recently released a waterproof seat pad that mounts on any brand of cargo bike.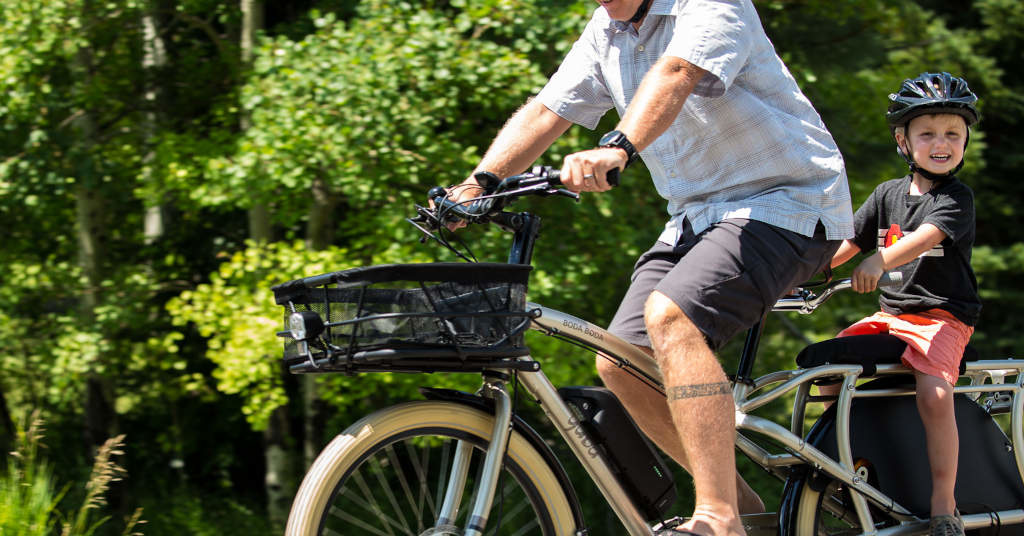 3. Running boards
Running boards offer a steady deck for your child to stand on when mounting and dismounting the cargo bike. They also provide a platform for the kid to stabilize themselves with their feet (and hands with the handrails).
4. Front basket
Front baskets allow you to carry extra cargo while the kids are sitting on the tail of the bike. We love that these baskets bolt directly to the front of the cargo bike frame. This mounting position offers increased stability when starting, stopping, and parking the bicycle.
5. Child seat
Child seats easily attach to the frame rails on your cargo bike and provide a safe and secure hold. Shoulder straps hold the kid in place and the upright position allows them to look around. Additionally, foot stirrups allow the child to stabilize themself in the seat. Hauling two siblings? We recommend placing the kid seat at the back and putting the older child in front. The child seat raises the smaller child up a few inches, offering a great viewpoint for both passengers.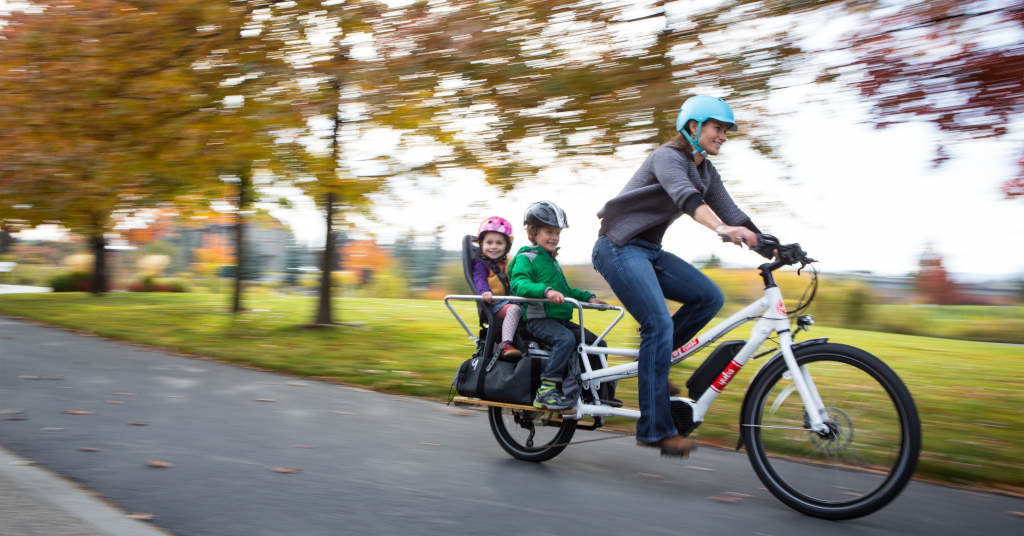 ** Click here to see our pedal-assist cargo bikes.
** Looking for more of a workout? Click here for standard pedal cargo bikes.
If you'd like to read more of this content be sure to subscribe to our newsletter, follow us on Instagram, or like us on Facebook.